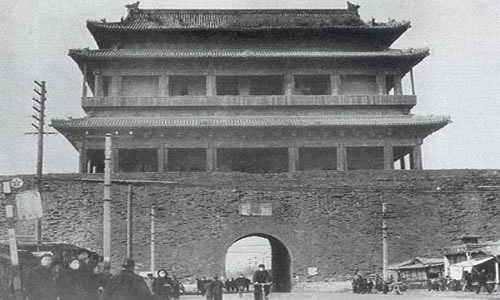 That Shun Cheng Gate (misinformation Junji gate) Yongle seventeen years, South Extension, when Beijing South walls built along the yuan, said, "Shun Cheng Gate" name. Orthodox first year of the Ming government's efforts for towers, build barbican, watchtower, gate building, the orthodox four-year completion of the project. Xuanwumen execution ground outside the mouth for the food market, frequented by van from the door, known as "death gate" that evoke nostalgia is: Urn on the afternoon every day the sound of guns, sonic booms in Beijing, Beijing people this right, the person: " Xuanwu afternoon Gun. "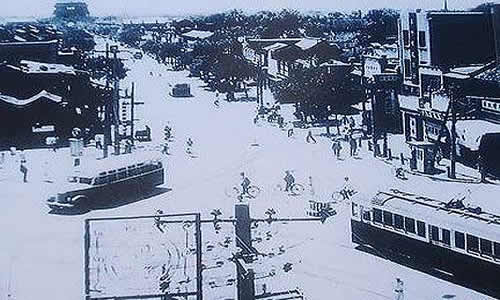 Old Beijing Xuanwumen
Xuanwumen Catholic church inside is Beijing's first churches. Ming Wanli Twenty-nine years, the Italian missionary Matteo Ricci cross the ocean into Beijing, Wanli Emperor permission to stay in Beijing. Few years, Ricci traveled the capital, in 1605 the Optional Kyrgyzstan, in the Xuanwumen built-in "chapel." While preaching the Christian Church year, it is still the traditional Chinese architectural style. Qing Junji seven years, then a chin-day supervision of the German missionaries will be converted into places of worship in today's Western architectural style, commonly known as "South Hall" for the Qing Dynasty Beijing Jesuit who center.